New legal move in Wells IFA case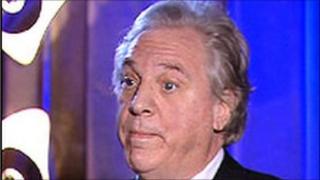 Former IFA chief executive Howard Wells is threatening new legal action against the association and outgoing president Raymond Kennedy, it has been revealed.
He has notified both parties he will issue defamation proceedings unless he receives a retraction and apology for alleged press comments.
His lawyer has also written to the Belfast Telegraph newspaper seeking a similar resolution to the case.
The move comes as Mr Kennedy prepares to resign as head of NI soccer.
He is to leave the post in September following a critical independent report into the sacking of Mr Wells in 2008.
An unfair dismissal case taken by Mr Wells later cost the IFA £500,000 to settle.
He has now instructed Belfast libel lawyer Paul Tweed to act on the basis of an article published earlier this month.
Mr Tweed said: "I would confirm having put the Belfast Telegraph, the Irish Football Association and their president, Raymond Kennedy, on notice of our intention to issue defamation proceedings arising out of outrageous and totally unfounded allegations attributed to Mr Kennedy, relating to our client's unjustified dismissal from his post as Chief Executive of the Irish Football Association.
"Our client is determined to take whatever further legal action may be necessary to vindicate his reputation unless a satisfactory response is received from the above parties, which must include a categoric retraction and apology from each of the parties concerned."