Family rescued from house fire in east Belfast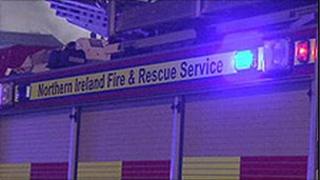 Firefighters have rescued a grandmother, mother and her daughter who were trapped in an upstairs bedroom after a fire broke out at their home in east Belfast.
Crews were alerted to the fire at Willowfield Street at 0100 BST on Sunday.
It started when a grill pan was left unattended in the downstairs kitchen.
The fire service said smoke detectors in the house were not working.