Billy Wright report date is set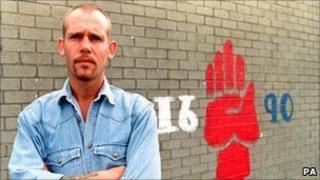 The report examining the circumstances surrounding the murder of loyalist leader Billy Wright will be published on 14 September.
Secretary of State Owen Paterson said nothing in the report breached national security or endangered the lives of those who gave evidence to the inquiry.
Billy Wright was shot dead by the INLA inside the Maze prison in 1997.
Mr Paterson said Lord MacLean, who chaired the inquiry, will keep the report until publication.
Earlier in July, the secretary of state said the contents of the report had to be checked to see that it complied with Article 2 of the European Convention on Human Rights and national security.
"I am satisfied that the report can be published in full and I have advised Lord MacLean of this," said Mr Paterson.
However, given the time needed to finalise and print the report, it can not be put to parliament before the summer recess.
Mr Paterson said the report had only be seen by the five-member team who checked the report.
"I have not been briefed on the contents of the report, nor have any officials other than those in the checking team," he added.
The secretary of state added that he could consider giving those who were designated as "represented parties" by the inquiry access to the report a short time before publication.