Man fined for public urination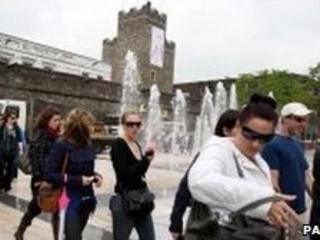 A district judge has suggested that new fountains in Londonderry may contribute to cases of public urination.
Barney McElholm imposed a £100 fine on Robert Maguire, 53, from Crawford Square, who was caught urinating in Guildhall Square on 10 July.
Defence solicitor Paddy MacDermott said Mr Maguire was so intoxicated he could not remember the incident.
Judge McElholm said such behaviour was not the "thing to do" in the run up to the City of Culture in 2013.
"I do not know if the old wives' tale about running water causing people to have inclinations is true," he said.
"But if it is, perhaps all the fountains of water in Guildhall Square are not helpful."