Higgins funeral at Belfast cathedral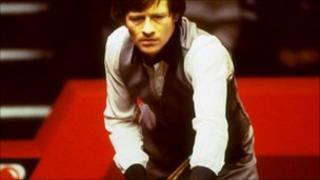 Belfast city centre is expected to come to a standstill on Monday for the funeral of snooker legend Alex Higgins.
St Anne's Cathedral in Donegall Street will be the venue for the service, which will be followed by burial at Roselawn Cemetery.
It is believed the funeral will be the biggest in Belfast since that of George Best at Stormont in 2005.
A number of snooker stars are expected to join the Higgins family at the service.
They will include Jimmy White, who was playing a snooker tournament in Thailand when he learned of his friend's death on Saturday.
People have been signing condolence books across Northern Ireland in memory of Higgins, who died after a long battle with throat cancer.