Belfast Islamic centre to expand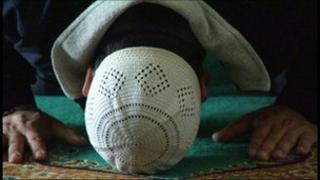 Plans have been submitted for the expansion of Belfast's place of worship for Muslims.
In documents lodged with the Planning Service this week the Belfast Islamic Centre laid out its ambitions to expand its premises by 530 square metres.
That will involve partial demolition of the centre on Wellington Park and the construction of a three storey extension.
When the project was first announced last year the centre estimated it would cost £500,000 to complete and a fundraising drive has been underway.
The centre is a converted house which has been used by the city's Muslim population for the last twenty years.
It has become increasingly cramped as the population has grown in recent years.
About 300 worshippers attend the centre for Friday prayers.