NI Affairs Committee to examine corporation tax rate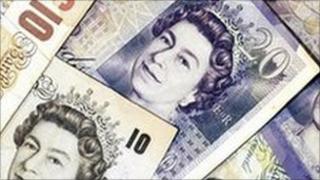 The Northern Ireland Affairs Committee at Westminster has said it will hold an inquiry into the rate of corporation tax in NI.
All the main parties have been pushing for a special reduction in the rate, arguing that the lower rate in the Irish Republic drives investment south.
The rate in the Republic is currently 12.5%, compared to 28% across the UK.
The Chancellor has said he will consider a change to the NI rate to boost the size of the private sector.
The committee has said it wants feedback on a range of issues, including possible legal barriers.
Fears that EU law would make it illegal for Northern Ireland to have a different rate from the rest of the UK have been allayed by the so-called Azores ruling.
Named because of the fact that the Azores has a different rate from the rest of Portugal, the ruling said it was legal as long as the territory with the smaller rate bore the full fiscal consequences.
Other issues which the committee will examine include the benefits to the economy, the effect of reduced tax revenue and alternative measures to make the Northern Ireland economy more competitive.
Impact
Earlier this year, an independent think tank, the Economic Reform Group, said that a reduction was the only policy change which could lift Northern Ireland out of its economic rut.
As part of their coalition agreement, the Liberal Democrats and Conservatives said they would produce a paper "examining potential mechanisms for changing the corporation tax rate in Northern Ireland".
In 2007, a review commissioned by the last government and led by Sir David Varney said that any reduction in the rate would have a short-term impact on revenue which would not be outweighed by long-term benefits.
Earlier this month, a government department admitted that lower corporation tax may have been a factor for companies investing in the Republic rather than NI.
In the past five years, 21 companies were in talks with Invest NI, the body responsible for attracting investment, but subsequently went south.