Mivan wins £2m P&O Pacific Pearl cruise ship contract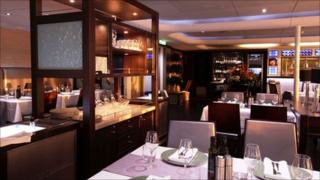 Antrim-based company Mivan has been awarded a £2m contract from P&O Australia to re-fit restaurants and bars on a cruise liner.
After prefabrication work in Antrim, the Pacific Pearl installation will begin in Singapore in November.
It is expected to finish before Christmas, in time for the liner's inaugural cruise from Auckland.
A company spokesman said P&O Australia was an important customer for Mivan's growing ship outfitting business.
"Last month we completed a £1m re-fit of the Pacific Pearl's sister ship, the Pacific Dawn," said business development director Stephen Mills.
"They are happy to do repeat business because they know we will do a quality job, and finish on time.
"If there are 2,000 passengers arriving to start a cruise, it can be very embarrassing if the quality isn't right, or if there are lots of workers still finishing off the job."
He said that the Mivan team regularly worked 12 hours a day, seven days a week for a period of up to three weeks to get the job done on time.
'Constant pressure'
"They're living on board the ship, and they're being fed and watered on board the ship," he said.
"But conditions can be fairly tough, especially in somewhere like Singapore when the air conditioning is turned off."
Ship outfitting now accounts for about 10% of the Mivan Group's turnover, and is an increasingly important part of the business following the downturn in the construction sector, where companies are competing for dwindling amounts of work.
"It's a case of constantly looking for ways of doing things more cheaply," he said.
"There is constant pressure to reduce costs."