Belfast audio tech company, APT, is sold to CSR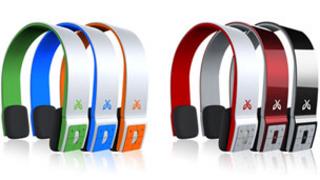 The Belfast audio technology company APT has been sold to a major UK firm, CSR, for an undisclosed sum.
APT was founded in 1989 as a spin-out from Queens University. It was bought by its management in 2005, with support from two venture capital firms.
Its products are used by firms like Sennheiser and it has developed ways to improve the quality of audio delivered over bluetooth wireless connections.
Its technologies are also widely used in professional audio and broadcasting.
It has been bought by CSR, a FTSE listed company, based in Cambridge.
APT's 17 staff, who are based at NI Science Park, will now become part of CSR's audio platform team.
The two firms have already worked together closely for several years.
"We're very proud of what APT has achieved over the last 20 years and are delighted to be joining CSR," said Noel McKenna, chief executive of APT.
"Both CSR and APT's engineering teams share the same passion for audio and have proven their ability to collaborate successfully over the last three years."