Italian's hidden assets uncovered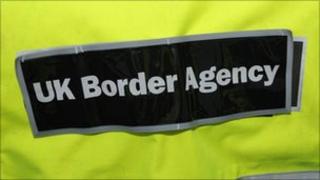 About £10,000 in hidden cash was recovered from an Italian man's underwear as he was about to fly out from Belfast International Airport.
UK Border Agency officers discovered the money when the man, who was about to board a flight to Rome, was stopped and searched on Friday.
The large denomination Sterling and Euro notes were found in the shorts, pockets and wallet of the man.
He was unable to give a reasonable explanation for carrying the cash.
Border Agency assistant director for Northern Ireland, Maggie Eyden, said the money was detained under the Proceeds of Crime Act and would only be returned if the man could provide proof to a court that it came from a legitimate source.
She said the man elected not to travel on the flight.
"UK Border Agency officers are working hard at all our ports to prevent drugs, contraband or the potential proceeds of crime from entering or leaving the UK.
"Where we suspect that cash may be linked with criminal activity, we have the power to seize it and it will only be handed back if it is later proved to be legitimate."