Dullest July on record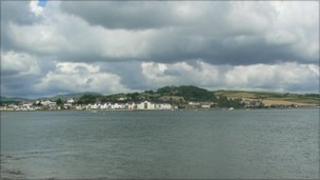 It all began on Monday of last week - the race to get more than 11 hours of sunshine before midnight on Saturday 31 July.
The goal was to avoid the unwanted title of the 'dullest' July on record.
Days are still fairly long so it may have seemed an easy task, just 2.4 hours of sunshine a day was needed.
It began to look promising on Tuesday when 3.2 hours of sunshine shone on Aldergrove, where the record is held.
Confidence in the challenge then took a knock when around 20 minutes shone on Wednesday, and Thursday provided approximately 24 minutes.
The burden of finding the remaining 7.1 hours then fell on a very cloudy Friday and Saturday.
The sunshine couldn't break through, so the total for the month was 79.7 hours - making this July the dullest at Aldergrove since the record was broken back in 1986.
The figures go back to 1927.
July was exceptionally dull across Northern Ireland, not just Aldergrove.
There has been about half the average amount of sunshine for this month.