Police rescue woman from Newry canal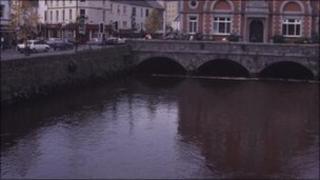 A woman is being treated in hospital after being rescued from Newry canal by the police.
Police received a report about the woman being in the canal at Merchant's Quay at about 0345 BST on Saturday.
Two officers jumped in and got the woman onto the canal bank where she was treated by waiting ambulance staff.
She is not believed to have suffered any serious injuries. PSNI Area Commander Chief Inspector Sam Cordner commended the officers.
He said they had undoubtedly saved the woman's life.