Stand-off at North Belfast flat ends after police talks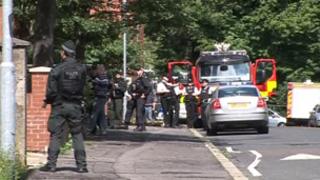 A man has been arrested after a four-hour long stand-off with police at a property in Belfast.
Police were called to a third-floor flat on Cliftonville Avenue in the north of the city at about 1230 BST after a report of a disturbance.
The man, who was uninjured, left the flat after discussions with a police negotiator.
It is understood the man is a son of Jean McConville, one of the Disappeared.