Newry firm First Derivatives buys Canadian company LDV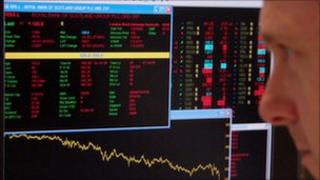 Newry-based software and consulting firm First Derivatives has bought Toronto-based LakeFront Data Ventures.
LakeFront is a financial data advisory firm. Its clients include investment banks, pension funds, rating agencies and hedge funds.
First Derivatives said the deal will extend its data management capabilities in the enterprise and reference areas.
The deal, of undisclosed size, is being paid for through a mixture of cash and shares.
The company's chief executive Brian Conlon said: "Our clients' strategic plans with respect to data management are expanding dramatically and adding LDV will augment First Derivatives' ability to address these growing requirements."
First Derivatives have made a series of acquisitions over the last 18 months.
It employs about 450 people and last year made a profit of £4m on sales of about £26m.