Randox Labs opens new US-facility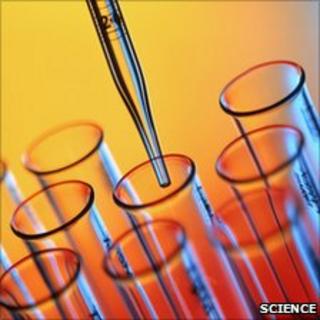 The County Antrim company Randox Laboratories has invested $7m in a new facility in West Virginia, about 60 miles from Washington.
The 30,000 sq ft plant, which opens on Tuesday, is expected to employ 130 people within the next two years.
Initially it will be a centre for technical support, research and development, and sales and marketing. But the aim is to start a manufacturing process there some time in the future.
Randox employs more than 650 people at its Crumlin plant, specialising in the production of healthcare diagnostic products, which are sold to customers in over 130 countries.
About a quarter of the company's business is in the North American market, and Randox chief executive Dr Peter Fitzgerald said that it was important for the company's success in the US that it should have a presence there.
"West Virginia is a good location," Dr Fitzgerald said. "It's quite close to a number of Institutes of Health in the Washington area, and the transport links are quite good as well."
He said that the investment did not meant that there was any reduction in the company's commitment to its Northern Ireland operation.
"In fact," he said, "the greater the success of the business in north America, the faster the rate of expansion in Crumlin."
However, he said that there were plans to start manufacturing product in West Virginia at some time in the future.
"Our research and development there will start towards the end of this year, or early in 2011," he said, "and the products we research in the US will probably be manufactured there."