A look ahead to Wednesday evening's BBC Newsline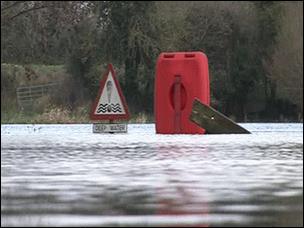 On this evening's show, we'll hear how Stormont plans to prevent a repeat of last year's floods in Fermanagh.
We'll also be in Dublin as the rebuilt Lansdowne Road hosts Manchester United against a League of Ireland XI to mark its official opening.
Plus, Maggie Taggart has an exclusive interview with one very famous, but very grouchy puppet.
Join us at 1830 for news worth watching.