Padraic White appointed interim chairman of NI Water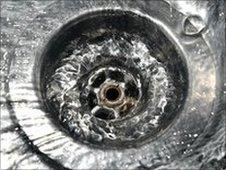 A former managing director of the Irish Republic's Industrial Development Authority (IDA) has been appointed interim chairman of NI Water.
Padraic White replaces Chris Mellor who was sacked by Regional Development Minister Conor Murphy in March.
Mr Mellor and three other board members were dismissed following a damning independent investigation into procurement practices.
However, some MLAs have since raised questions about that investigation.
Mr White was the first chairman of the Railway Procurement Agency (RPA), the agency responsible for developing Ireland's first light rail system, the Luas, in Dublin.
He has chaired the boards of a wide range of private, public and community bodies including the West Belfast and Shankill Economic Task Force.
His wife Mary White was elected as a Fianna Fail member of the Senate in the Irish Parliament in July 2002 and re-elected in July 2007.
The £40,000 a year appointment will be for an initial period of up to nine months, until a permanent appointment process is conducted.
In June the minister appointed four new interim non-executive directors.
All these appointments have been carried out through an emergency process, meaning they do not have to abide by the code of practice for public appointments, although the Commissioner for Public Appointments has been consulted.
The minister said: "I welcome the appointment of Padraic White who will bring his wealth of skills and experience to bear in providing a steadying influence on the Board of NIW following what has been a difficult time for the organisation.
Related Internet Links
The BBC is not responsible for the content of external sites.