A look ahead to Tuesday evening's BBC Newsline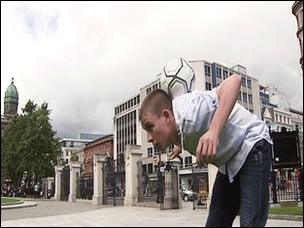 On BBC Newsline this evening, we hear from the teenager who is living the dream and playing for his country in the Homeless World Cup in Brazil.
We'll also be hearing more on the partially exploded device found under a PSNI officer's car in Cookstown.
Plus, the latest on the search carried out by police on an office at Policing Board headquarters and the home of the board's chairman Barry Gilligan.
Join us at 1830 for news worth watching.