Q & A: How to keep home heating equipment safe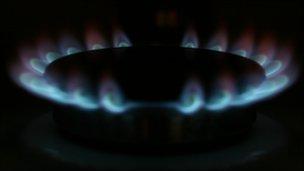 The death of two teenagers following a gas leak at a holiday apartment in Castlerock has led to public concerns about the safety of home heating equipment.
BBC News Online looks at how to keep your home safe.
Q: Why is a carbon monoxide leak so dangerous?
A: Carbon monoxide is dangerous because it is extremely poisonous. It is particularly lethal because a person breathing it in cannot see it, cannot smell it and cannot taste it. Exposure to sufficient levels of carbon monoxide for even a relatively short period of time can be fatal.
Q: Carbon monoxide is a gas. Does that mean only gas-fuelled appliances are potentially dangerous?
A: No. It is a common misconception that other forms of fuel are not capable of emitting dangerous levels of carbon monoxide. Appliances which burn oil or wood to create heat can also emit carbon monoxide if the fuel is not burning corrrectly. Even an open fire can lead to a carbon monoxide leak if the chimney has not been properly maintained.
Q: Are gas leaks caused by faulty installation?
A: Not necessarily. An appliance which has been properly installed may have developed a fault. That is why it is important to have equipment checked regularly.
Q: How often should an appliance be maintained?
A: Heating equipment should be serviced at least once a year. If you suspect that it may have developed a fault, then it is important to have it checked as soon as possible.
Signs that a gas appliance needs serviced include:
the gas appliance not working properly
the appliance is burning with a lazy yellow or orange flame instead of a crisp blue flame
you can see soot or yellow/brown staining around or on gas appliances
the pilot light keeps going out
there is increased condensation inside windows
Q: Who should install and maintain home heating appliances?
A: Only a qualified engineer should either install or service your home heating equipment. If it is a gas-fuelled appliance, then the person installing or servicing it should be on the Gas Safe register. If you employ someone to do work on your appliance, ask to see the documentation which proves their qualification to work in the given area.
Q: What else should I do to keep my home safe?
A: As well as regularly servicing your equipment, it is also advisable to invest in a carbon monoxide detector. This is a small device which can be located either high on a wall or on a ceiling and will sound an alarm before the level of carbon monoxide becomes dangerous.
Q: What should I do if I believe carbon monoxide is leaking at my property?
A: If you believe that there is a carbon monoxide leak at your property, then you should open windows and doors and go outside as soon as possible. Contact a qualified engineer who will be able to test for carbon monoxide levels in your property and, if necessary, carry out maintenance on your heating equipment. If you feel unwell, seek medical attention as soon as possible.
Q: What should I do if I have particular concerns in the wake of what happened in Castlerock?
A: The Health and Safety Executive will be contacting other gas customers who it believes may have been affected. It is advising anyone who has had gas work carried out by George Brown, trading as George Brown of 'The Calor Shop' in Coleraine, to switch off all their gas appliances and contact its helpline immediately on 0800 0320 121.
Related Internet Links
The BBC is not responsible for the content of external sites.