A look ahead to Friday evening's BBC Newsline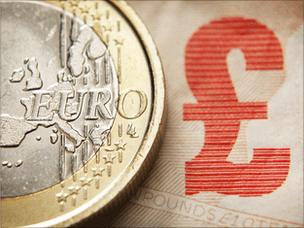 On BBC Newsline this evening, the euro today is worth around eighty three pence, whereas it was nearly equal to the pound at its peak. We'll be looking at the impact that drop has had on cross border trade.
We'll also have more on the environmental protests in Tyrone against the major road building scheme.
Plus, we'll have the latest from the USPGA Championship as Darren Clarke tees off just one shot off the leaders.
Join us at 1830 for news worth watching.