NI Water director Mairtin O'Muilleoir attacks critics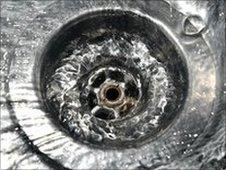 One of the new board members of Northern Ireland Water has said he and his colleagues have faced unfair criticism.
Mairtin O'Muilleoir is among five interim board members appointed by Regional Development Minister Conor Murphy.
Mr Murphy sacked most of the previous board following a damning independent investigation into procurement practices.
Mr O'Muilleoir and his colleagues were selected under an emergency process, meaning the normal code of practice for public appointments does not apply.
Mr O'Muilleoir, a Belfast businessman and former Sinn Fein councillor, wrote on his blog that "the SDLP-leaning press in Belfast is having another pop at the Board of NI Water".
He added that it was "funny how when it was their pals sitting on the boards of state agencies during the years of warfare that they never raised a peep about their compensation".
He goes on to claim that in the past when such public appointments were made "ability didn't figure as highly as loyalty to the Bishop and to the mandarins in Stormont."
He said in those times a "self-styled Catholic elite teamed up with the Brits to freeze out republicans from jobs and community posts."
He concluded his blog post by writing: "Nowadays, thank God, those appointed to public office have to prove their worth - a challenge I'm up to as a director of NI Water."
The other interim directors appointed in June were: Peter Bunting, a senior trade unionist; Lawson McDonald, a former senior civil servant and Kevin Steele an accountant and former director at NI Electricity.
Padraic White, a former managing director of the Irish Republic's Industrial Development Authority (IDA) was appointed interim chairman earlier this month.
Related Internet Links
The BBC is not responsible for the content of external sites.