A look ahead to Thursday evening's BBC Newsline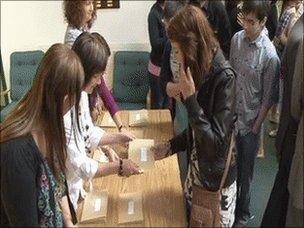 On BBC Newsline this evening, we'll hear more on the A-Level results of the class of 2010, and we'll hear how one little bundle of joy's arrival didn't scupper one particular set of exam results.
We'll also be hearing more on a TUV member's support for the seven employees sacked from the Revenue and Customs Office.
Plus, we'll be live at the All Ireland Fleadh, but we will be asking just when it will cross the border for the first time.
Join us at 1830 for news worth watching.