A look ahead to Friday evening's BBC Newsline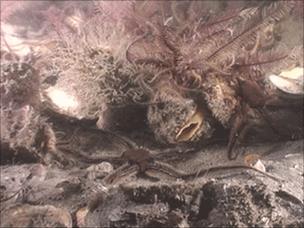 On BBC Newsline this evening, even though Northern Ireland is still smarting from £65 million in European fines over false farm subsidy claims, there is mounting concern that more fines could be on the way. Our Environment Correspondent, Mike McKimm, has been investigating.
We'll also be hearing how Lisburn council are failing to get the picture when it comes to cutting spending in some areas.
Plus, we'll bring you the story of a County Tyrone man who was the sole survivor of one of the most famous expeditions in Australian history.
Join us at 1830 for news worth watching.