A look ahead to Tuesday evening's BBC Newsline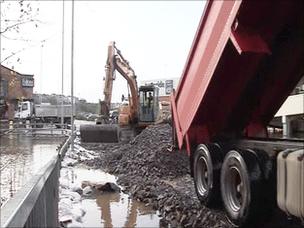 On BBC Newsline this evening, the floods in Fermanagh last winter have long receded now, but we'll be hearing how work's already started to prevent it happening again.
We'll also have the latest reaction to revelations that the police, the Catholic Church and the state conspired to cover up a priest's suspected role in the 1972 Claudy bombing which killed nine people.
Plus, we'll hear about developments at the IFA as a senior figure withdraws his resignation.
Join us at 1830 for news worth watching.