Dramatic rise in malignant skin cancer in young people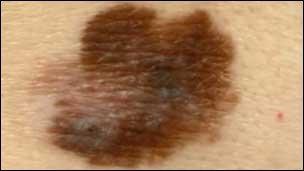 The number of cases of skin cancer in Northern Ireland has trebled over the last 25 years.
The Public Health Agency said an increasing number of malignant melanoma skin cancer cases had been reported among young people.
The main risk factor is over exposure to ultraviolet radiation either as a result of natural sunlight or by using a sun bed.
Dr Eddie Rooney from the agency warned people to be aware of the symptoms.
"In the short term they should look out for burnt skin, for itchiness and irritation in the eyes and skin rash, little bumps within the skin," he said.
"In the longer term, looking out for malignant melanoma, for cataracts, much more serious issues with the eyes, for premature ageing and particularly for people with moles, they should look out for any changes within the mole and immediately go to their GP if they see any changes."
Related Internet Links
The BBC is not responsible for the content of external sites.