A look ahead to Thursday evening's BBC Newsline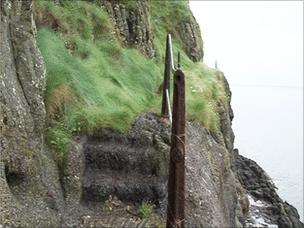 On BBC Newsline this evening, we'll be reporting from Gobbins in County Antrim where a £6 million reconstruction project to a dangerous cliff path is yet to commence.
We'll also be hearing about the growing concern at the impact of illegal fishing on fish stocks in Fermanagh's lakes.
Plus, we'll have the latest on the Down squad as they prepare for Sunday's big All-Ireland semi-final clash with Kildare.
Join us at 1830 for news worth watching.