UTV report £9.4m pre-tax profits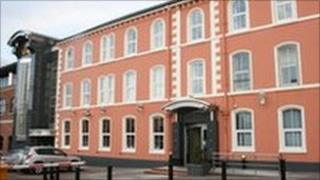 Media company UTV has reported an improved financial performance for the first six months of 2010.
Pre-tax profit rose for the Belfast based group by 17% to £9.4m, compared to £8m in the same period last year.
UTV said an improving economic climate and the stimulus of the World Cup had underpinned a better trading performance in the first six months.
In March, the company which controls the ITV franchise in NI, reported a £2.6m fall in pre tax profit.
More than 60% of the company's turnover and the majority of its profit now comes from its radio businesses.
It's chief executive John McCann said the first six months of 2010 saw a better trading performance.
"This improvement in trading appears to be continuing in the third quarter."
UTV said that revenue forecasts for its talkSPORT radio operation were confident for 2010 because of rights packages obtained for the premier league.