£2.9m for Ulster Folk & Transport Museum's Cultra Manor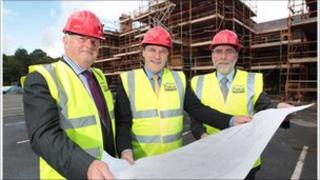 The Ulster Folk and Transport Museum is to receive £2.9m in a new investment.
The money is to be spent on a complete refurbishment of Cultra Manor to allow it to be used as a venue for public and corporate events.
The Department of Culture Arts and Leisure announced the funding for the project on Tuesday.
Completed in 1904, Cultra Manor was the family home of career diplomat Sir Robert Kennedy, his wife the Lady Bertha Ward and their four daughters.
The refurbishment of Cultra Manor is part of National Museums Northern Ireland's ongoing programme of development across its sites, which also include the Ulster Museum, the Ulster American Folk Park, W5 and Armagh County Museum.
Cultra Manor will reopen to the public in June 2011.