Craftmatic fined for high pressure bed sale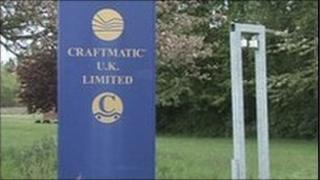 A company has been fined £250 for using aggressive and high pressure tactics to sell an adjustable bed to a "vulnerable" couple in their 70s.
Belfast Magistrates Court heard the couple first received an unsolicited phone call from Craftmatic UK Ltd.
A salesperson then visited them and stayed for two hours despite being told they could not afford the bed.
The couple reluctantly agreed to buy it after being convinced it would help with their various health problems.
The complainants both suffer from a number of ailments.
When the salesperson was made aware of these, he claimed that the Craftmatic bed would alleviate them and bring them many health benefits.
The couple eventually received a refund after the matter had been reported to the Trading Standards Service, who then brought the case against Craftmatic.
The company was convicted of engaging in an aggressive commercial practice under the Consumer Protection from Unfair Trading Regulations 2008.
Sharon Muldoon of the Trading Standards Service said: "It is evident that these complainants were vulnerable consumers.
"Craftmatic took advantage of their vulnerability and used their health problems to pursue the sale in an unscrupulous manner.
"The actions of the company caused great distress to the complainants. It is our view that the sales practices used by Craftmatic were aggressive and unfair."