'Ball in Sinn Fein court' on allegiance oath - Paterson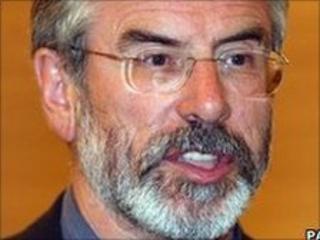 The Secretary of State has said that he has asked Sinn Fein for an alternative text to the oath of allegiance to allow their MPs to sit in Westminster.
Owen Paterson was speaking during his first appearance at the Northern Ireland Affairs Committee.
North Antrim MP, Ian Paisley Jnr, said that Sinn Fein had no intention of taking their seats and should be given a deadline or face losing allowances.
Mr Paterson said that such a deadline would not work.
He said "the ball is in Sinn Fein's court" on the issue.
Earlier this year, Sinn Fein MP Pat Doherty said his party would "resist any attempts to discriminate against our electorate by the current Tory government".
"We are active abstentionists. We receive a mandate from the electorate to represent them in this fashion," he said.