Two men are shot in attack in Ardoyne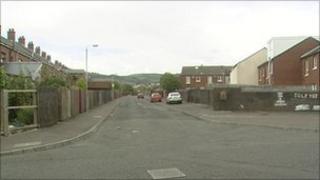 Two men have been taken to hospital following a paramilitary-style shooting in north Belfast.
The incident happened at Etna Drive in the Ardoyne area at about 2300 BST on Friday.
Police said two men, aged 23 and 25, were taken to hospital with gunshot wounds to their left legs.
Their conditions are not believed to be life-threatening. Police have appealed for information.
SDLP North Belfast MLA and party justice spokesperson Alban Maginness said those who carried out the attack "are copying the Provisional IRA tactics of the past and are bound to repeat their failures".
"The community at large rejects paramilitary violence from whatever quarter and wants to see lawful and positive civic policing in our community," he added.