Survey says trading conditions are worsening in NI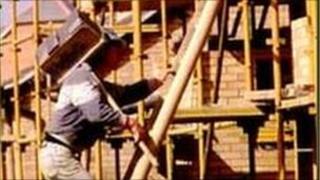 Trading conditions have worsened for businesses in Northern Ireland in August, according to a survey by the Ulster Bank.
The latest Purchasing Managers Index (PMI) figures suggest NI is the only region in the UK with falling levels of business activity.
The level of new business received by private sector firms in NI fell for the 33rd month.
The fall was particularly steep in construction and retail.
The survey shows there has not been any growth in NI since November 2007.
Staffing levels also continued to fall at the fastest rate since April 2009, mostly caused by a failure to win new business.
The survey also shows that costs are going up as sale prices drop.
This is believed to have been caused by a rise in the price firms have had to pay for fuel and raw materials since July.