NI Attorney General John Larkin calls for cost reform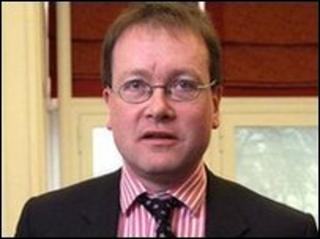 Northern Ireland's attorney general has called for a shake-up in the way costs are awarded in court cases.
John Larkin told a human rights conference in Belfast on Thursday that the costs system should be reformed.
He said a system should be in place so that people of modest means wouldn't be asked to pay the bills of the wealthy.
He also said senior lawyers, who were paid well in a "historically very generous" system, might volunteer their services for free.
"What is needed is reform of the costs regime to limit the amounts that can be recovered and to provide that people of modest means won't be required to pay the bills of the wealthy," Mr Larkin said.
Under the current system in Northern Ireland, in the event of winning a case, the other side bears the costs.
In the event of losing a case, the loser pays the other side's costs, as well as their own.
Mr Larkin said people of modest means should not be required to pay the bills of the wealthy even if they lost the case, provided the action was not trivial.
He added: "There is a greater role for senior lawyers who have benefited from a funding system that has been historically very generous to offer pro-bono services."
In May, Mr Larkin became the first attorney general for Northern Ireland in 37 years.
The attorney general NI is the government's chief legal adviser.