Charity stuggling to cope with rise in debt enquiries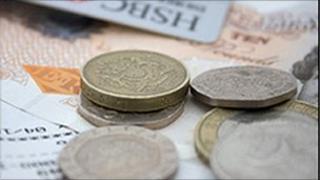 The Citizens Advice Bureau has said the level of debt is growing so quickly in Northern Ireland that it is struggling to keep up with demand for help.
Its report 'Dealing with Debt 2009/10' shows it helped more than 2,500 people with over £33m of debt in 2009 - an increase of 7% on the previous year.
Redundancy enquiries rose by 42% to 3,333.
Project manager, Scott Kennerley has warned the full impact of the recession has yet to be felt.
"Demand for the service isn't going down," he said.
"If we had more advisors we could see more people and I really think with potential government cuts, the potential impact on the public sector, which the NI economy is very reliant on, could have a huge impact on consumer confidence and the number of people looking for work."