Lagan to be extensively dredged for first time in 16 years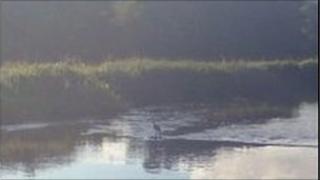 The River Lagan in Belfast is to be extensively dredged for the first time in 16 years.
Social Development Minister Alex Attwood said it was necessary to carry out the work to ensure the river did not become "smelly".
Local firm, Graham Construction have been awarded the £2.8m contract.
The project which is due to begin in mid-September will create 28 jobs. Work is due to finish in spring 2011.
The work is being carried out to prevent the river from silting up.
Around 60,000 square metres of material will be removed by diggers and disposed of out at sea.
The plan is to carry out the work in small sections at a time to keep disturbance on the river to a minimum.
Alex Attwood said: "This is a significant boost for river users and local residents.
"The timing of the dredge is opportune as it is hoped the river's water quality will also benefit from the end of the Belfast Sewer Project recently completed by NI Water and this combined with the removal of organic silt will further improve the quality of the river," he added.
When the river was last dredged extensively in 1994, its level was lowered, exposing acres of mudflats and creating major "smell problems".
This time the water level will be kept high to reduce any smells to a minimum.
The department said the dredged material will be removed to a seagoing barge and dumped at an approved offshore site.