'Disappeared' family make appeal for new information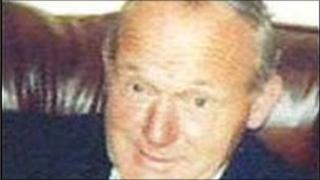 The family of Charlie Armstrong are appealing for new information to help locate the secret burial places of the so-called Disappeared.
Mr Armstrong's funeral took place at the weekend, 29 years after he disappeared.
It is believed he was abducted, shot and buried in bog land by the IRA not far from his home in Crossmaglen.
His remains were only discovered in July after a series of searches.
Mr Armstong went missing in 1981 on his way to Mass at St Patrick's in Crossmaglen, and his funeral service was held in the same church.
His daughter, Anna McShane, said she hopes the relatives of other victims whose bodies have not been found will soon be able to give their loved ones proper burials.
"It's all like a jigsaw puzzle and there's only a small wee piece missing out of each jigsaw and it is that wee piece that the commission need to be able to go away and find their loved ones," she said.
"I believe that now, when the people who have done these things realise the suffering they have put the families through, I really believe they will come out and help us all the more, help all the families get the relief they need."
Sixteen people were murdered by republican paramilitaries and secretly buried in isolated parts of Ireland during the Troubles.
Six bodies of the people known as the Disappeared have been recovered, but others remain unfound.
The commission set up to find the remains was established in 1999.