Fingerprinting 'not authorised on 50,000 prints'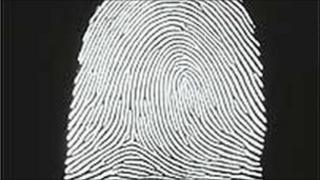 Electronically-captured fingerprint evidence was used in nearly 180 serious crime or terrorist cases during a two-year period without the required government authorisation, a court has heard.
Judges were told the Live Scan system took 50,000 prints in NI between 2007-09, even though approval needed for it was not in place.
Details emerged as the Court of Appeal was asked to rule on the admissibility of Live Scan evidence used to find two men guilty of stealing guttering.
The court heard that approval for the Live Scan technique was needed by the secretary of state.
The case could have implications for any convictions secured during the two year period on the basis of the Live Scan technology alone.
David Hunter QC, for the Public Prosecution Service, said there had been a two-year "hiatus" from March 2007-March 2009 when authorisation required under legislation for the equipment was outstanding.
During that period 50,000 fingerprints were taken using the electronic system, which replaces the traditional ink and paper method, the court was told.
Mr Hunter said: "From this, over 800 evidential statements have been produced from the fingerprint bureau arising out of their examination of Live Scan fingerprints.
"Of these 800 statements, 179 have been identified as related to serious crime or terrorist offences."
It emerged during the hearing that similar provisions planned for England and Wales were not enacted, meaning the same legal requirement for government authorisation was never in place.
Lord Justice Girvan, one of the three-judge panel hearing the case, said: "What is somewhat surprising is the lack of communication between two parts of the jurisdiction on issues which are of common interest."
Mr Hunter acknowledged the apparent "anomaly" of the situation, which also led to the requirement in Northern Ireland being repealed soon after the secretary of state gave his approval.
The hearing was adjourned until next month for more details to be supplied on the legislative history surrounding the issue in England and Wales.