Michael Campbell's Lithuania weapons hearing delayed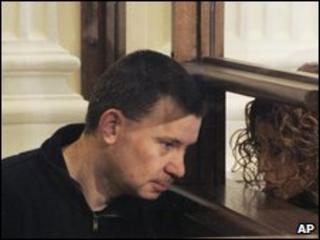 A judge in Lithuania has postponed a hearing in the trial of a Dundalk man accused of trying to buy weapons and explosives there.
Michael Campbell, 36, from Dundalk was arrested in January 2008 in an international sting against a suspected dissident republican plot.
He allegedly handed 10,000 euro (£8,500) to an undercover Lithuanian agent posing as a weapons supplier.
The hearing was postponed because Mr Campbell's lawyer had taken ill.
A closed session in Vilnius had been due to hear evidence from one of many British agents involved in the sting.
In February, a prisons inspector travelled to Lithuania to visit Mr Campbell.