Allister to contest assembly elections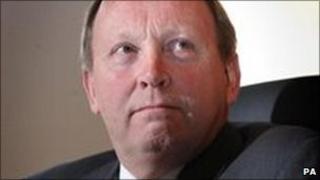 The TUV leader Jim Allister has said he will be contesting the assembly elections next May.
Mr Allister quit the DUP in 2007 over power-sharing with Sinn Fein.
He told the BBC Politics Show he believed there was still support for his brand of unionism.
"I think there is a bedrock of people who have not bought in to terrorists in government and all the things which are wrong with the present failings of the system at Stormont," he said.
Mr Allister finished second to Ian Paisley Jnr in the North Antrim constituency at the Westminster elections, polling 7,114 votes to the DUP man's 19,672.