Demand made over NI Water pay-out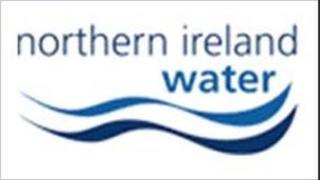 SDLP MLA Patsy McGlone has demanded that details be published of an out of court settlement involving Northern Ireland Water (NIW).
Last year, when the introduction of water charges was postponed, NIW cancelled a £70m contract with Steria to provide bills to its customers.
Steria took NIW to court and a confidential payout has now been agreed.
NI Water said it considered the terms of the deal "satisfactory".
Last year, a senior official at NI Water said that terminating the contract could cost up to £3m, but that cancelling the contract would ultimately save money.
Mr McGlone, who is a member of Stormont's Public Accounts Committee (PAC), said he believed £3m was a conservative estimate, giving him "more cause for worry".
He added that the Regional Development minister Conor Murphy, whose department oversees NI Water, should reveal the figure.
"How much money has been spent from the public purse at a time when we are hearing about cut backs left, right and centre?" he said.
Transparency
"Transparency is the key to this. We need openness, we need full detail.
"The more the detail is not being provided to us, the more we will have to dig until we get it."
In a statement, NI Water said that it was part of its agreement with Steria that the details remained confidential.
Earlier this month, the BBC learned that the NI Audit Office is to begin an investigation into Northern Ireland Water.
The probe was requested by Stormont's PAC which is scrutinising the sackings of the four non-executive directors.
The directors were fired after an independent report revealed contracts were handed out without being tendered.
Questions have subsequently been raised over the independence of the report.
A UTV programme uncovered documents purporting to show that the permanent secretary at the Department of Regional Development (DRD), Paul Priestly, who commissioned the review, was given an early draft of its report and asked for changes to be made.
Mr Priestly is currently suspended by the DRD while an investigation into his conduct is carried out.
The civil service said his suspension was to facilitate the investigation and was not a disciplinary penalty.