Poots voices anger over planning delays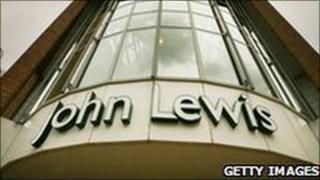 Environment Minister Edwin Poots has told business people to stop using a "sudden interest in newts and badgers" to snarl up the planning system.
Referring to the public inquiry into the planned John Lewis development at Sprucefield, Mr Poots said it was "despicable and disgraceful" commercial interests were using the legal system to stall progress.
Mr Poots said that the place for objections to the development on environmental grounds was at the public inquiry which "should be heard".
He told the Retail NI conference in Belfast on Thursday that if business people kept going to the courts over planning decisions it would stifle opportunities for young people and put off international investors.
Those opposed to the John Lewis development are seeking leave on Friday to have a judicial review on whether the Department of Environment fulfilled its obligations on the environmental impact element of the public inquiry into the store.
The inquiry was adjourned in June on its first day without hearing any evidence.
The application seeking leave to have a judicial review has been lodged by the House of Fraser (stores) Limited, Corbo Properties Limited and Leaside Investments Limited in respect of John Lewis Sprucefield.
Corbo Properties is owned by Ballymena developer Sam Morrison. Its properties include the Cityside Retail Park in north Belfast, the Boucher Retail Park in south Belfast and the Fairhill Centre in Ballymena.
Leaside Investments is a consortium which is planning a development in Belfast city centre called Royal Exchange. The partners in this are Belfast development firm William Ewart, Dutch multinational firm ING and Snoddons Construction of Hillsborough.
In a statement on Thursday, the opponents to the development said:
"At the postponed public inquiry it was agreed that there would be pre-inquiry meetings over the summer so that all outstanding issues could be resolved.
"It's very clear that the points that we made in relation to environmental impact analysis have been largely ignored and that we are not operating on a level playing field in this regard.
"Given the refusal to deal with this issue we have had to seek redress from the court tomorrow.
"This issue is not, in any way, about being anti John Lewis. This is about protecting towns and city centres and about a proper application of the planning regulations."