Four men charged after Twelfth riots in Belfast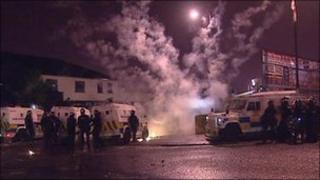 A 21-year-old man and a 25-year-old man have been charged in connection with trouble at a Twelfth of July march in the Ardoyne area of north Belfast.
They are both charged with riotous assembly.
Two other men, aged 28, and 30 have been charged with riotous behaviour in North Queen Street on 12 July.
All four are expected at appear at Belfast Magistrates Court on 22 October.