'Significant rise in children attending casualty'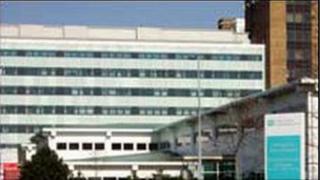 Last year, Altnagelvin hospital staff recovered £3.43 that had been swallowed by children under four.
That figure represented an increase of 56p compared to the previous year.
Joanne Doherty, an injury prevention officer at Altnagelvin, said the figure reflects a significant rise in the number of children attending casualty due to trauma in the home.
The Western Trust has now launched a new campaign to raise awareness about children's safety.
Ms Doherty said that the harm children can come to in the home included bruises and bumps, ingestion of chemicals and medicines and serious head injuries.
Hospital statistics show that one in four children will attend Altnagelvin as a result of a trauma every year.
The most common form of injury for children under five was as a result of a fall, with 59% of children being admitted for fall-related injuries.
One hundred and thirty five incidents of choking and ingestion, including the swallowing of money and beads were recorded in one year.
Over two years, there was a 50% rise in attendance by children under five as a result of burns and scalds.
Ms Doherty said that the campaign was asking people to be more aware of what is happening around the home.
"Look at the way you're playing with your children and look at things in your house.
"Rospa recommends that you actually get down on the ground and look at things from their point of view, just to see the dangers or the risks that the children could be exposed to," she said.