Killer of pensioner Francis O'Neill in custody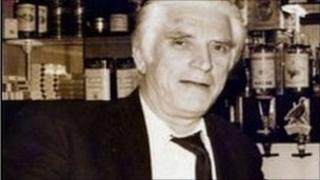 A youth who is due to be sentenced for killing an Omagh pensioner has been returned to custody for allegedly attacking a witness at his trial.
The 17-year-old, who cannot be named because of his age, has been on bail after admitting the manslaughter of Francis O'Neill in April last year.
He is alleged to have attacked the witness, also a teenager, last week.
The victim gave evidence at the original trial in June which broke down for legal reasons.
Mr O'Neill, a retired psychiatric nurse, was found strangled in his home at Brook Valley.
The youth pleaded guilty to manslaughter three weeks ago, as a retrial was expected to begin.
He is now facing fresh charges of assault, threatening to harm a witness to a murder investigation and damaging his glasses.
The alleged incident occurred in the Strabane area.
He is also accused of breach of bail. The Public Prosecution Service told the court that he breached the order not to contact any witnesses in the case.
There was no fresh bail application.
The youth will sentenced on Friday morning for the manslaughter of Mr O'Neill.