Judge tells Tesco to deal with shoplifters itself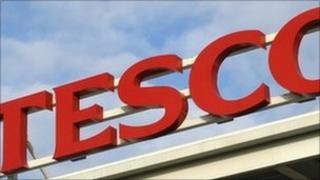 An Irish judge has hit out at Tesco for not dealing with shoplifters itself and instead incurring costs for the taxpayer by prosecuting offenders.
The Irish Times reported that Judge Mary Fahy made her comments after a Lithuanian man pleaded guilty to stealing a bottle of wine costing seven euros from a Galway store.
She said: "Why doesn't Tesco deal with this sort of thing without calling the gardai (Irish police)?
"The Irish taxpayer is paying for all of this - the Garda escort to court and all that."
A police inspector said Nerijus Rudkauskas had been caught on camera stuffing the wine bottle into his trousers.
Hearing that he is serving a three-month sentence in Cork for a similar theft, the judge said she would not impose a custodial sentence on him for one bottle of wine.