Lagan Technologies takeover could create 100 jobs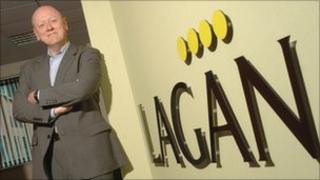 One hundred new jobs could be created in the IT sector following the takeover of the Belfast-based software company Lagan Technologies.
It has been acquired by the US firm Kana for an undisclosed sum.
Lagan specialises in software to improve communications between local authorities and the general public, whether online or on the phone.
It has won contracts with councils throughout the UK and city and state authorities in America and Australasia.
Last week, it signed its biggest ever contract, worth around Aus$5m, with the city of Brisbane.
The merger with Kana could result in the creation of 100 jobs over the next three years at Lagan's Belfast office.
Chief executive Des Speed said that it was good news for Lagan's existing customers.
"Kana is similar to ourselves," he said, "except that most of their business is in the private sector, whereas we tend to concentrate in government and the public sector. So in many ways we complement each other."
Mr Speed said that the Lagan name would be retained at least for the time being, and he said that he would continue to work for the combined company as general manager of its European business.
He said that he thought that the deal would benefit both customers and employees.
"It provides more strength in depth for our customers in product and professional services," he said.
"It is also good for staff, especially in Belfast, because of the growth potential and the career development that comes with it.
"Many of our staff are also shareholders in the company, so they will benefit from that as well.
"It also represents valuable investment in the local technology sector, in high-value jobs, which has to be positive news for the Northern Ireland economy as a whole."