Leaders urge spending cut u-turn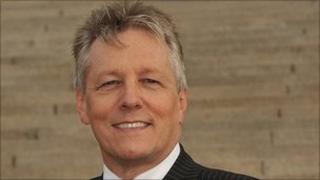 First Minister Peter Robinson has joined his counterparts in Scotland and Wales to appeal to the Coalition to rethink planned spending cuts.
In a joint statement Mr Robinson, Alex Salmond and Carwyn Jones said the cuts should be scaled back and phased in over a longer time period.
It warned of a lasting negative impact on the economy, including jobs.
The trio said they await the publication of the UK's comprehensive spending review with apprehension.
While recognising a credible budget strategy is vital in returning public finances to a sustainable footing they raised concerns that the Government's spending plans may put the recovery at risk.
Peter Robinson, Alex Salmond and Carwyn Jones go on to say that significant cuts should only be implemented when the recovery is well established.
The leaders argued that front loading them over the next two years is the wrong approach.
The trio urge the Government to share its thinking in advance of the spending review on the 20th of October so that their budget processes can be organised as effectively as possible.