Man unhurt in petrol bomb attack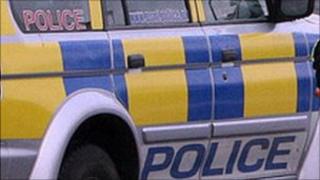 A man has escaped injury during a petrol bomb attack on a house in County Londonderry on Wednesday.
The man, who is in his 50s, was in the house at Woodend Park in Articlave outside Coleraine when the petrol bomb was thrown through a window.
The kitchen area of the house was damaged during the attack which took place shortly before 2230 BST.
A police spokesperson said they were investigating the circumstances of the incident.