Attwood expects Red Sky report in 3 weeks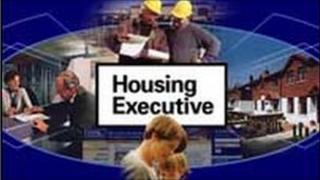 A team which has been sent into the Northern Ireland Housing Executive (NIHE) to investigate issues including allegations involving a contractor is expected to report within three weeks.
The Minister for Social Development Alex Attwood said the team of audit, fraud, management and personnel experts went into NIHE on Monday.
The move is connected to two BBC investigations, one of which concerns a dispute between NIHE and one of its biggest contractors Red Sky.
Red Sky has emphatically denied the allegations.
Mr Attwood said he was aware of the issues involving Red Sky and that was why an investigation was underway into the issue.
"On my watch there won't be a blind eye turned to anything, that's why over the last number of weeks and couple of months I have been making as assessment of Housing Executive matters," he said.
"As a consequence of that I informed the board last Wednesday that it was my intention to send in a team to look a range of issues."
Mr Atwood told Good Morning Ulster that the investigation would look at issues including fraud and procurement to determine whether there were "any further causes for concern".
"I'm going to make sure if there's no contractor that has questions to answer we prove that. If there's one two or three or more that have questions to answer, then those questions will be asked and i will get answers."
The minister said there were ongoing police investigations into NIHE as well as a number of internal probes including one by the ombudsman.
Last week NIHE chief executive Paddy McIntyre announced his retirement making it clear that his decision had nothing to do with any inquiries.
The minister said there had been "great leadership" from the housing executive for four decades in turning around the standard of housing in NI.
"Paddy McIntyre has served the Housing Executive very well over a long period of time and I want to acknowledge that and say that.
"But I also want to say that any issue, any contractor, any staff member who has questions to answer, then I am determined that those questions are answered whoever they might be."
The Minister confirmed that a fundamental strategic review of NIHE is also underway.