DSD minister launches major review of Housing Executive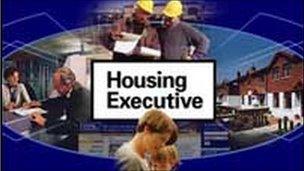 The Social Development minister, Alex Attwood, has announced details of a major review of the Northern Ireland Housing Executive (NIHE).
It will be the first such review to be carried out since the body was set up almost 40 years ago.
Mr Attwood compared housing conditions today with that of 1974, when the body was set up.
He said the NIHE had transformed conditions and "unfitness currently stands at an all time low of 2.4%".
"The time is now right though for a major fundamental review of the Housing Executive to ensure that it is fit to discharge its housing and other responsibilities into the 21st century".
The review announcement follows confirmation that DSD investigators are examining procedures around audit, fraud and personnel issues in NIHE.
Last week the minister confirmed that a team of audit, fraud, management and personnel experts had been sent into NIHE.
The move was connected to two BBC investigations, one of which concerned a dispute between NIHE and one of its biggest contractors Red Sky.
Red Sky has emphatically denied the allegations.